Looking like you are wandering to buy catchy patterns of bohemian fabric by the yard? Are you confused about choosing an online site that offers crazy designs?
Do check Broadway Fabrics to originate excellent fashion.
Here we discuss the top 6 catchy layout bohemian fabric by the yard that gives you novice sewing ideas and makes your day.
Top 6 Colorful Bohemian Fabric:
A few friendly designs can help a person generate fanciful crafts. And our store does their high-end effort to provide you with appealing blueprints. By using these patterns of bohemian fabric, you can make bohemian beads, textile embellishments, book covers, scraps or wall art, boho envelopes, and other accessories.
Have a glimpse of these patterns to soothe your eyes with colorful impressions of the designer.
Coral Bumble Bee Fabric:
You are going to a beach party with your buddies!
Wanted to have a bold look? And suddenly, you are thinking of styling your head with head wraps that have messy bows. Then choose our coral bumble bee fabric that goes perfectly with your style.
This one is a pure bohemian cotton fabric 44-45" wide. The designer Maureen Cracknell makes it unique by sketching a bee with purple wings and pink background. This botanical design helps you to the slaying.
Check out the price of this piece of the Garden Dreamer collection manufactured by Art Gallery Fabrics and add it to your shopping cart on our online broadway fabric site. Many other colors of this piece of bohemian fabric are also available.
Boho style floral fabric:
The blazing rays of sun or dope breeze from the window disturb your 5-minute extra morning sleep. Then put boho curtain fabric on your window. The boho-style floral fabric curtains will give your room a magnificent appearance.
The spectacular flowers of different shades and dominant turquoise petals with a light background are its appealing features. If you are still doubting whether to choose bohemian fabric by the yard, then read out the positive reviews of the customer on our shopping site.
Diamond Aztec fabric, Art Gallery Diamond Fragments Rose cotton fabric is another choice for your room curtains. Our designer Maureen Cracknell displays a diamond shape with a dominant pink color, which gives your room a decent look.
Pixie Dust Spark cotton fabric:
You want to follow the theme that you select to pack the gift for a newly born baby boy. Move to our category shop by theme and check our Pixie Dust Spark cotton fabric layout. This one is my favorite flower child collection by Maureen Cracknell of bohemian fabric by the yard. Use this piece of the pattern and enjoy the packaging of tiny stuffed toys or spoon feeders.
If you want to make a Bohemian dress fabric, then this design of our Bohemian collection will smash your look.
Swifting Flora Boho:
Your creative brain cells desire to do some creative and earn money in these happy winter months of vacation. Make bohemian beads by using bohemian fabric.
Check our product having universal code 786411788248. As the Swifting Flora Boho is an out-and-out article to collect for this purpose. Start making fancy beads and sell them online.
Apart from bohemian beads, you can also make a travel pillowcase by opting for this bohemian fabric. If you don't have an idea about making a pillowcase, then check our article Easy Travel Pillowcase Tutorial.
Yes, you can also use this piece of design as bohemian upholstery fabric.
Neutral beige leaves floral fabric
Party season is going to start in your college!
Therefore, you are going to make a fabric party banner. The neutral beige leaves floral fabric of the Soften the Volume collection with the name Sun-bleached Leaves print of the AGF studio goes with your theme of soft colors. The distinct patterns of leaves on the light framework will surely capture your heart. Make your party banner by using our best print to nail your décor.
Modern Black Lines Trouvaille Routes
Modern Black Lines Trouvaille Routes
Wanna cover your journals or books with bohemian fabric by the yard for a vintage look? Then follow the trend of covering your journals with Bohemian fabric.
This design with black lines that follow random routes is available in our store and waiting for your review. So, go to Broadway Fabric and give your review after using it. This one is available in a variety of colors. Pick it according to your color choice.
Why choose Broadway Fabric?
For sure, as a customer, you must think about choosing bohemian fabric wholes from our store. Therefore, to clear your paradox, we have attached our goals which help you decide.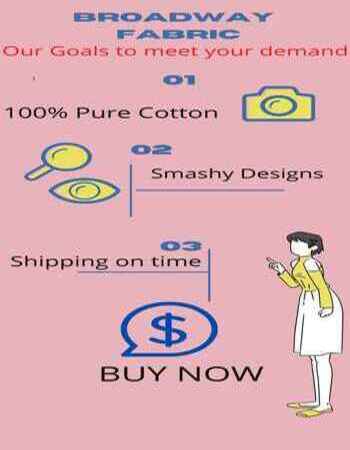 Frequently Asked Questions:
Here are some frequently asked questions by the customers related to this category:
Is Bohemian fabric available in your store?
Yes, we are offering catchy and stylish bohemian fabric patterns in our store.
Are you offering bohemian fabric by the yard?
Yes, our measuring scale is a yard. We provide you with a continuous piece of one yard that equals ¼ yard.
Can you make an account on our online site?
Like all other online shopping sites, we are also giving this opportunity to our customers. You can create your account by just putting in personal information and email account. Do create your account on Broadway Fabric and empty your debit card.
Conclusion:
Before buying any piece, you must know about current designs, fabric, patterns, texture and a variety of hues. Therefore, in this article, we discuss Bohemian fabrics and the top 6 patterns in our store. In this era of chaos, do fun with fabric and needles. Pick classy pieces from Broadwayfabric.com and use your indulgence in having fun.
Related Articles:You must read
Recent Posts
Handmade aprons are my jam! I love making an apron for any occasion. It's a great project for m …

Hello Fabric-Fairies!For its softness, durability, and anti-bacterial properties, linen is loved by …

Hello Fabric Lovers! As you already know, this blog is all about creating interesting sewi …