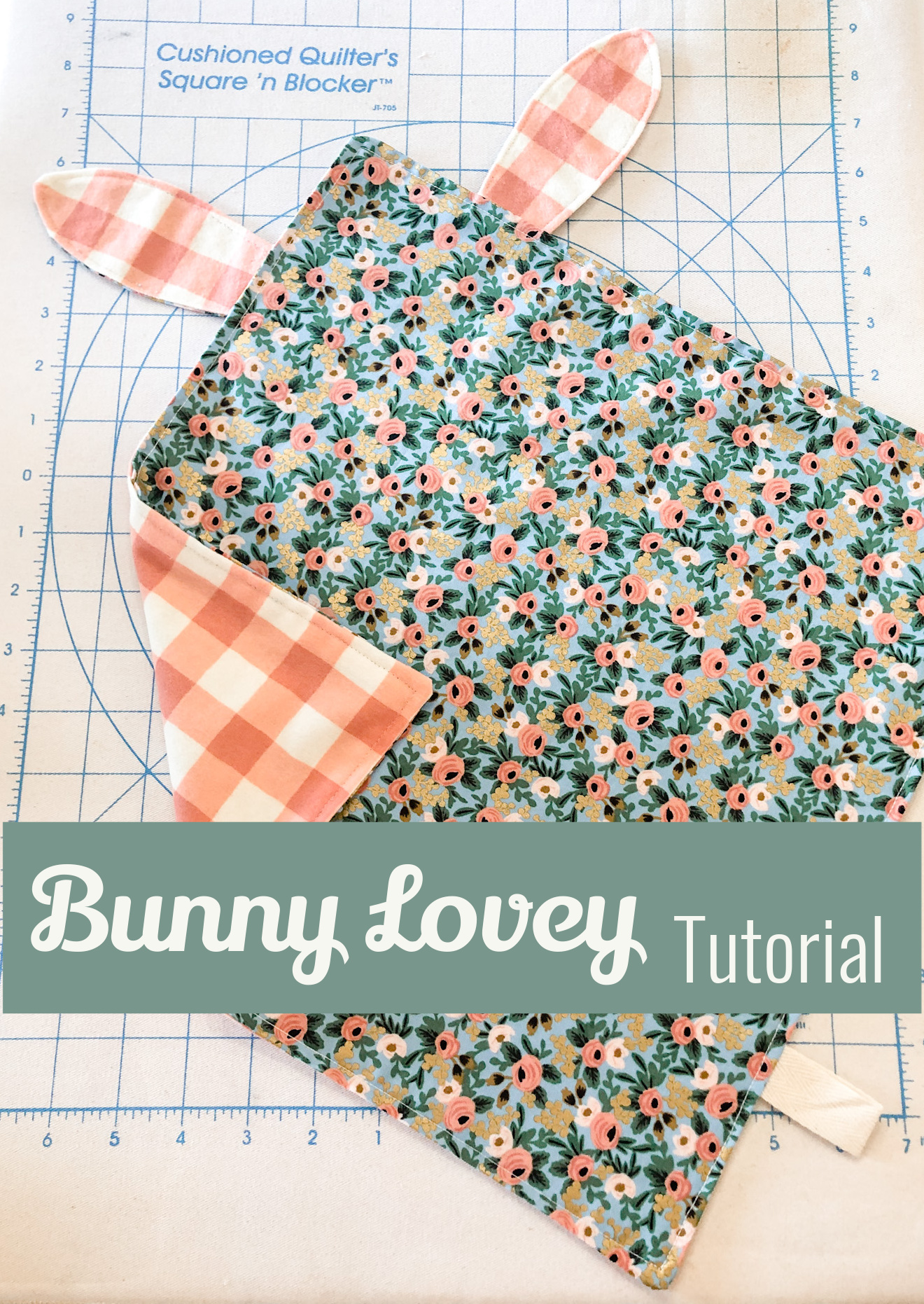 I first ran across the pattern for a Bunny Lovey a few years ago when my daughter was a baby. It is soft, cuddly, and the one I made her quickly became her favorite. It went everywhere with us!
So, you might ask - what is a lovey? A lovey is basically a small blanket for babies and toddlers. Loveys are security like blankets that kids can carry around, sleep with, and cuddle to give them a sense of comfort and security. You can make them any size you'd like, but a fat quarter or a tad smaller is the perfect size for a lovey. Today, I'm happy to share the steps for you to make your own!
Supplies:
Cotton fabric for the front - 1 fat quarter (I used Rifle Paper Co. Rosa Chambray Metallic)
Soft/Cuddle fabric for the backing - 1 fat quarter (I used AGF Blush Plaid of My Dreams flannel)
Bunny Ears template - (Download & print here)
4 inches cotton twill tape (optional)
Sewing machine, thread, scissors, cutting mat, ruler, iron, pressing mat, pins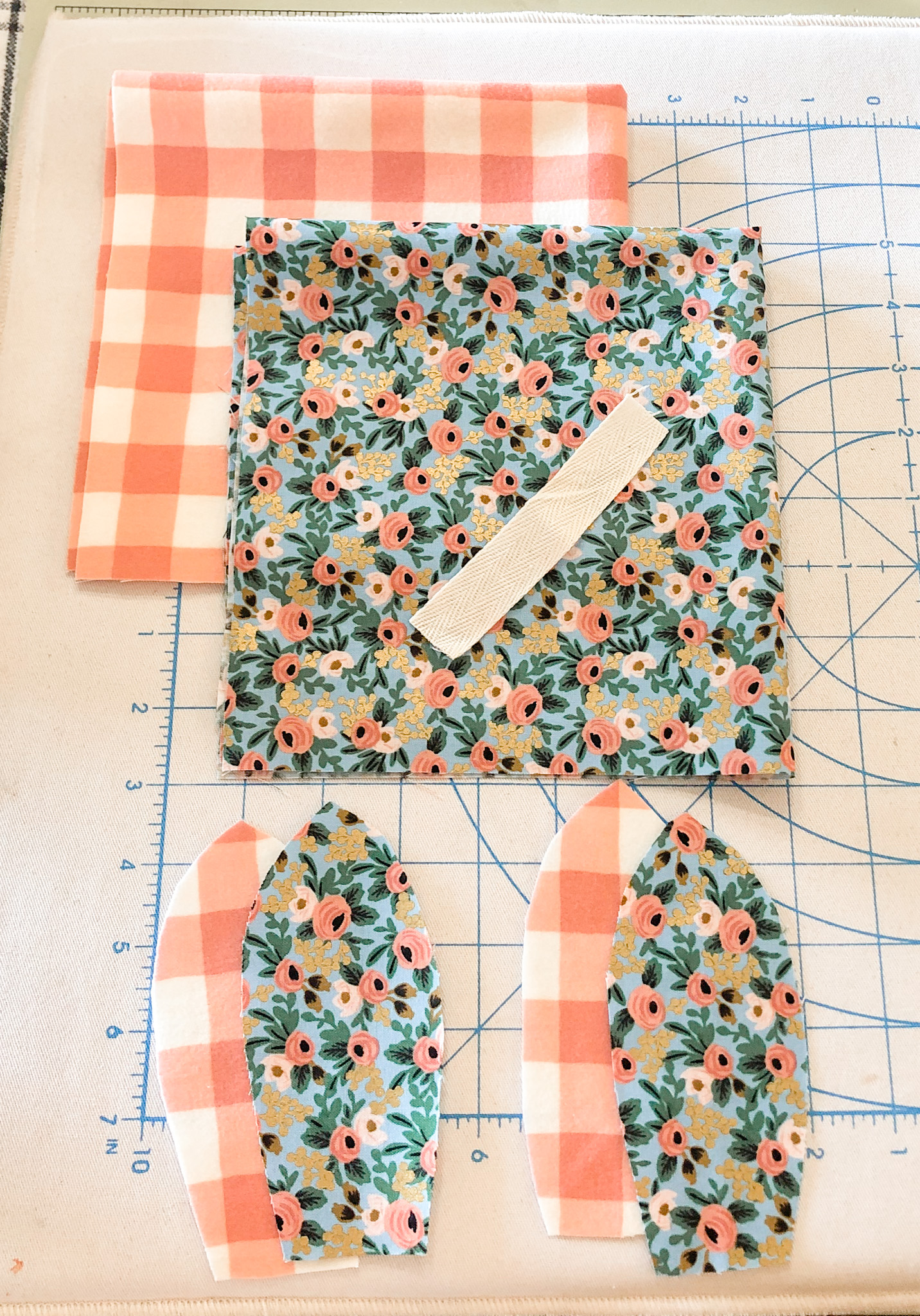 Cutting Instructions:
Cut both of your fabrics in a 15" square
Using your bunny ears template, trace and cut out 4 ears (2 of each fabric)
Assembling Bunny Ears:
1. Place one fabric of each ear right sides together and pin
2. Sew a stitch all around each ear leaving the bottom open and turn right side out
3. Press ears with iron
4. Top stitch all around each ear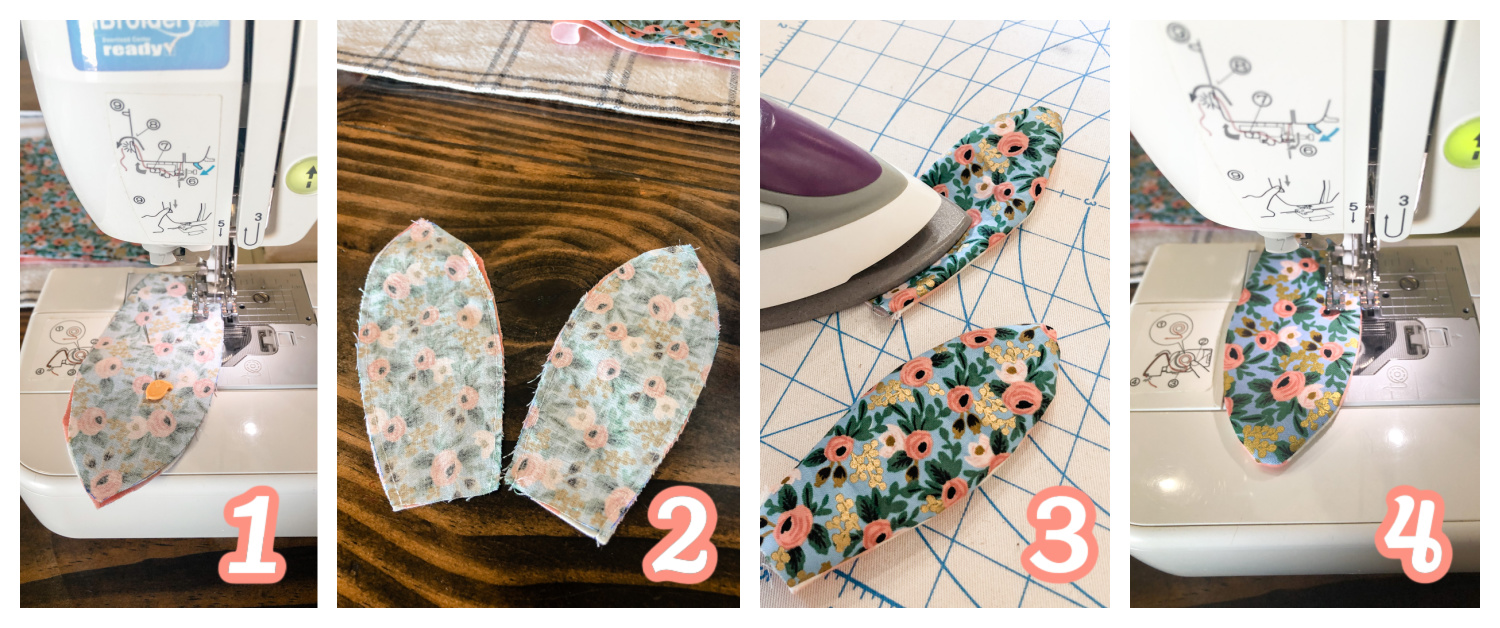 Making the Lovey:
With your cotton fabric (floral) right side up, place bunny ears and position them on each side of the corner. We measured 3 inches down. Pin each ear flannel side down and baste each ear to the floral fabric.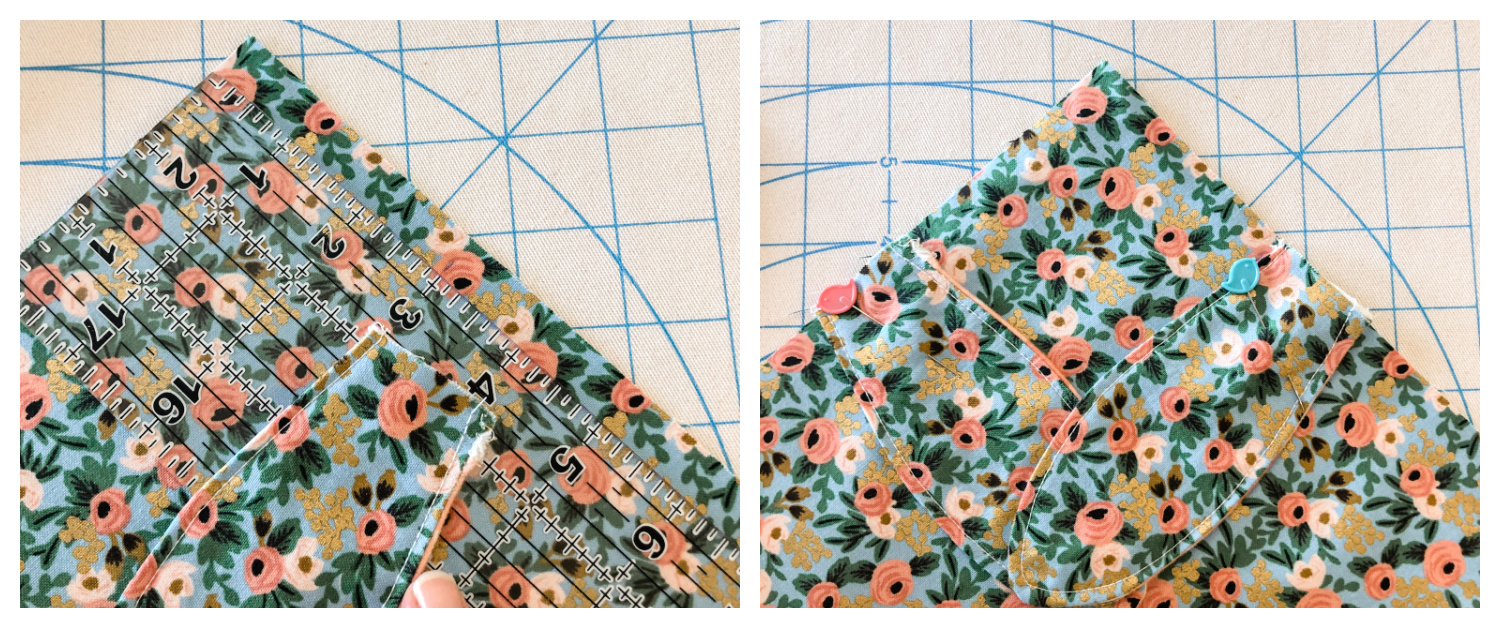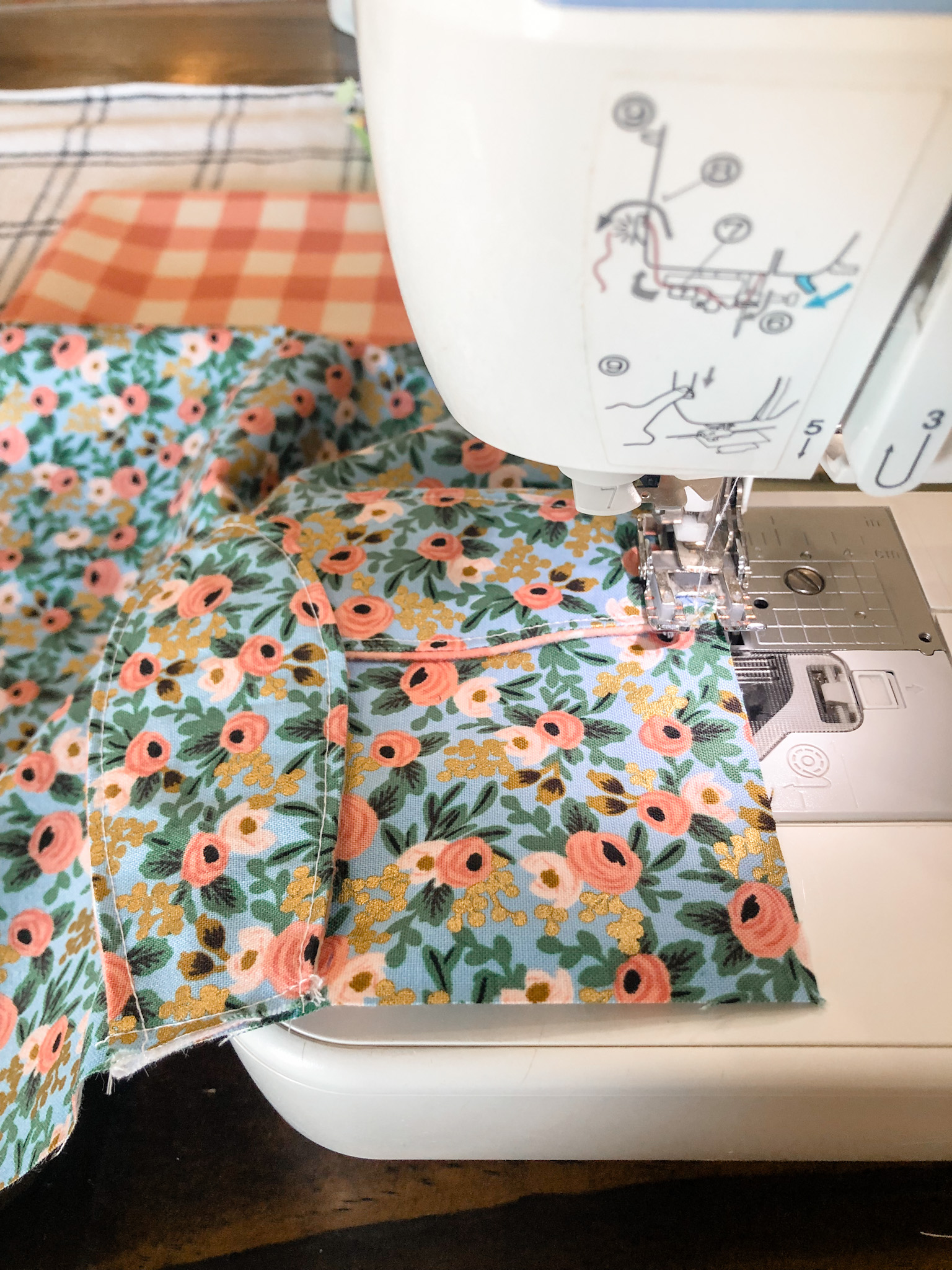 At this point, we also folded the twill tape in half, matched up raw edges and basted to one side of the floral fabric.
Next, place your flannel fabric on top of your floral fabric, right sides together and pin all around.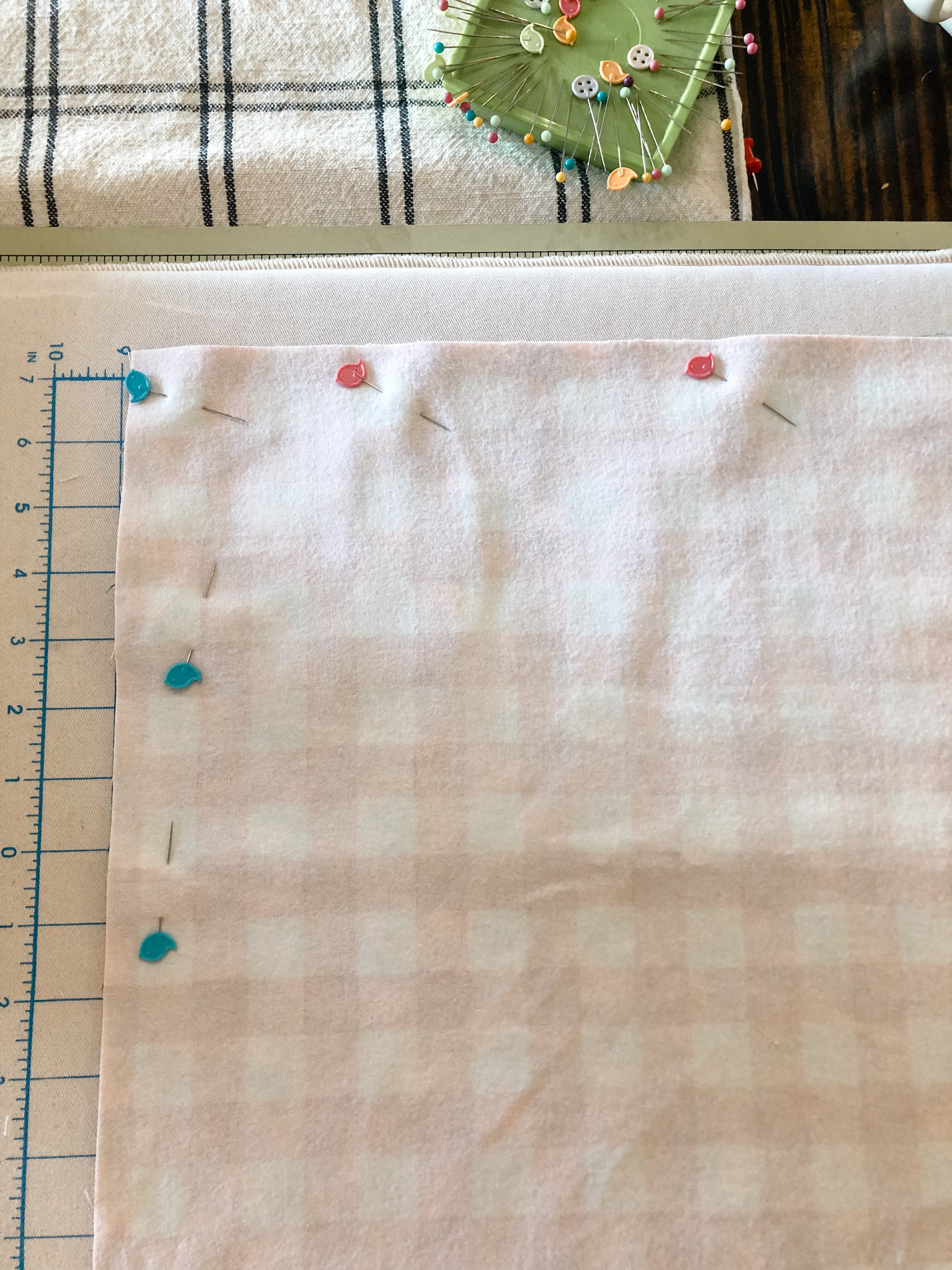 Sew all around leaving a small 3 - 4 inch opening on one side.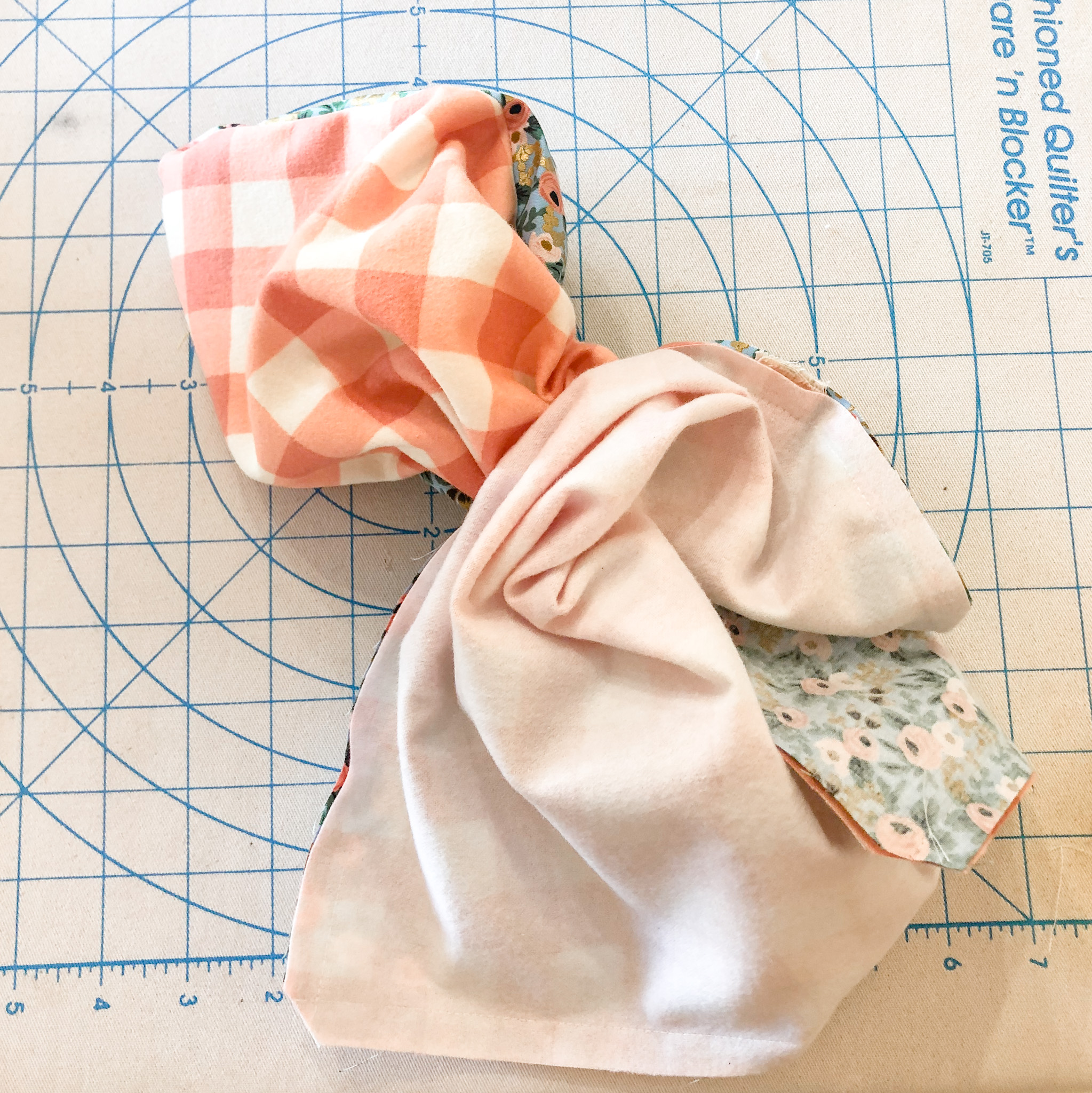 Turn right side out, poke out corners, and press with iron. Next, top stitch all around closing up the opening.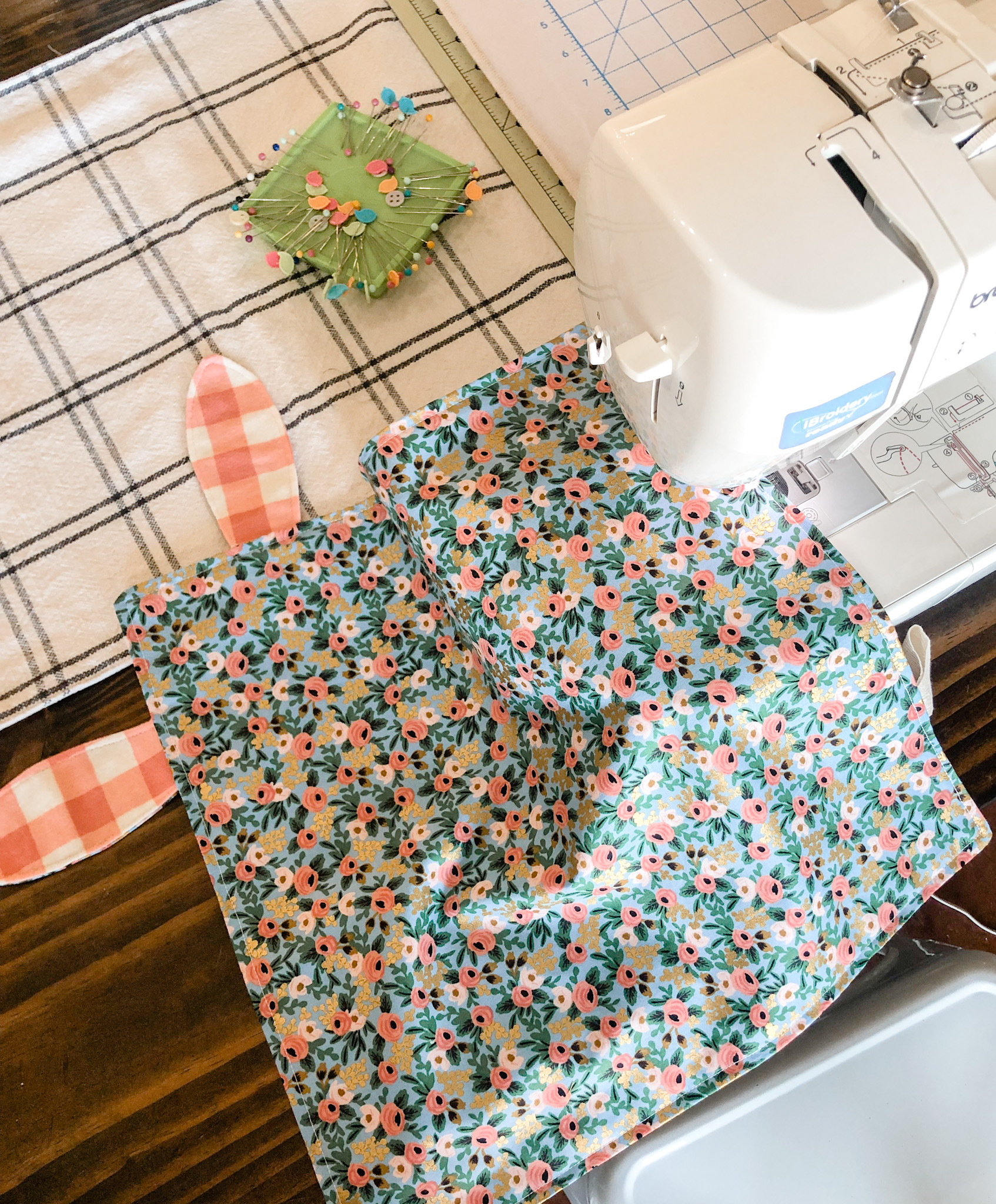 And you're done! You can really jazz up your bunny in so many ways such as adding a cute little face or adding a teether ring attachment. You can definitely make it your own!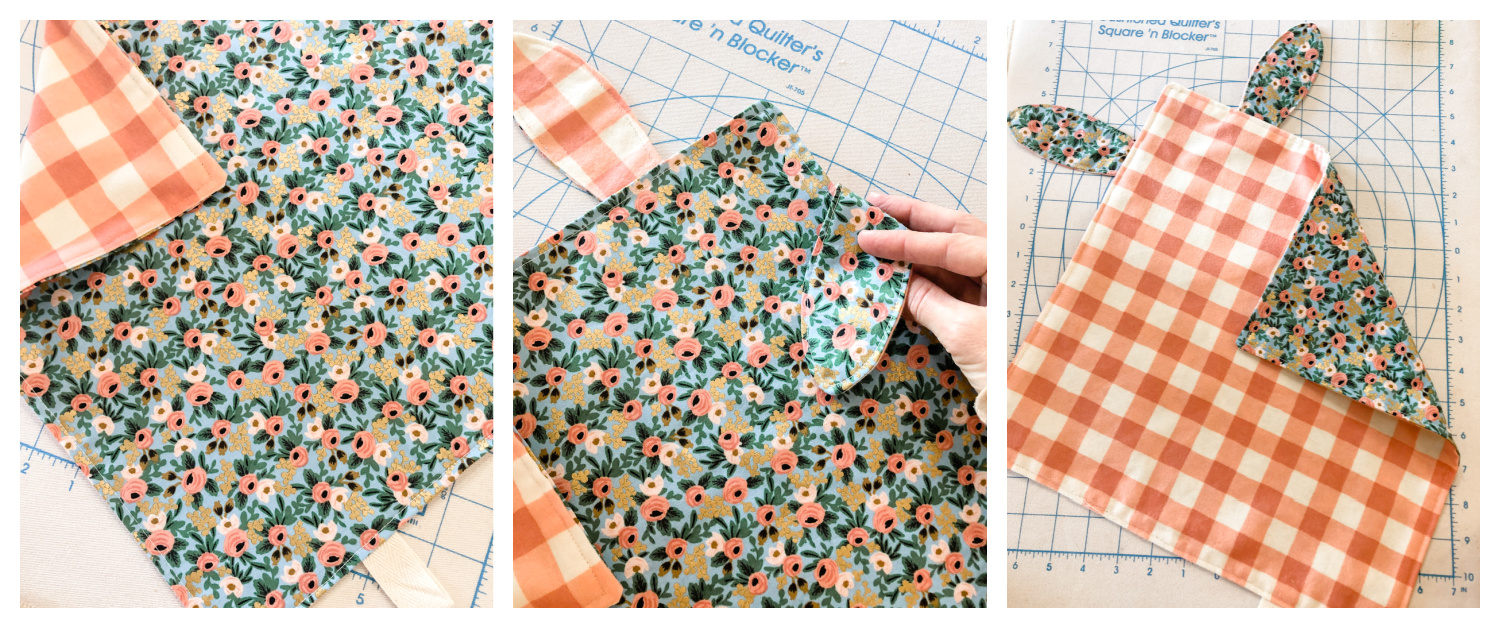 Happy Sewing
~ Michelle ~
Recent Posts
Handmade aprons are my jam! I love making an apron for any occasion. It's a great project for m …

Hello Fabric-Fairies!For its softness, durability, and anti-bacterial properties, linen is loved by …

Hello Fabric Lovers! As you already know, this blog is all about creating interesting sewi …