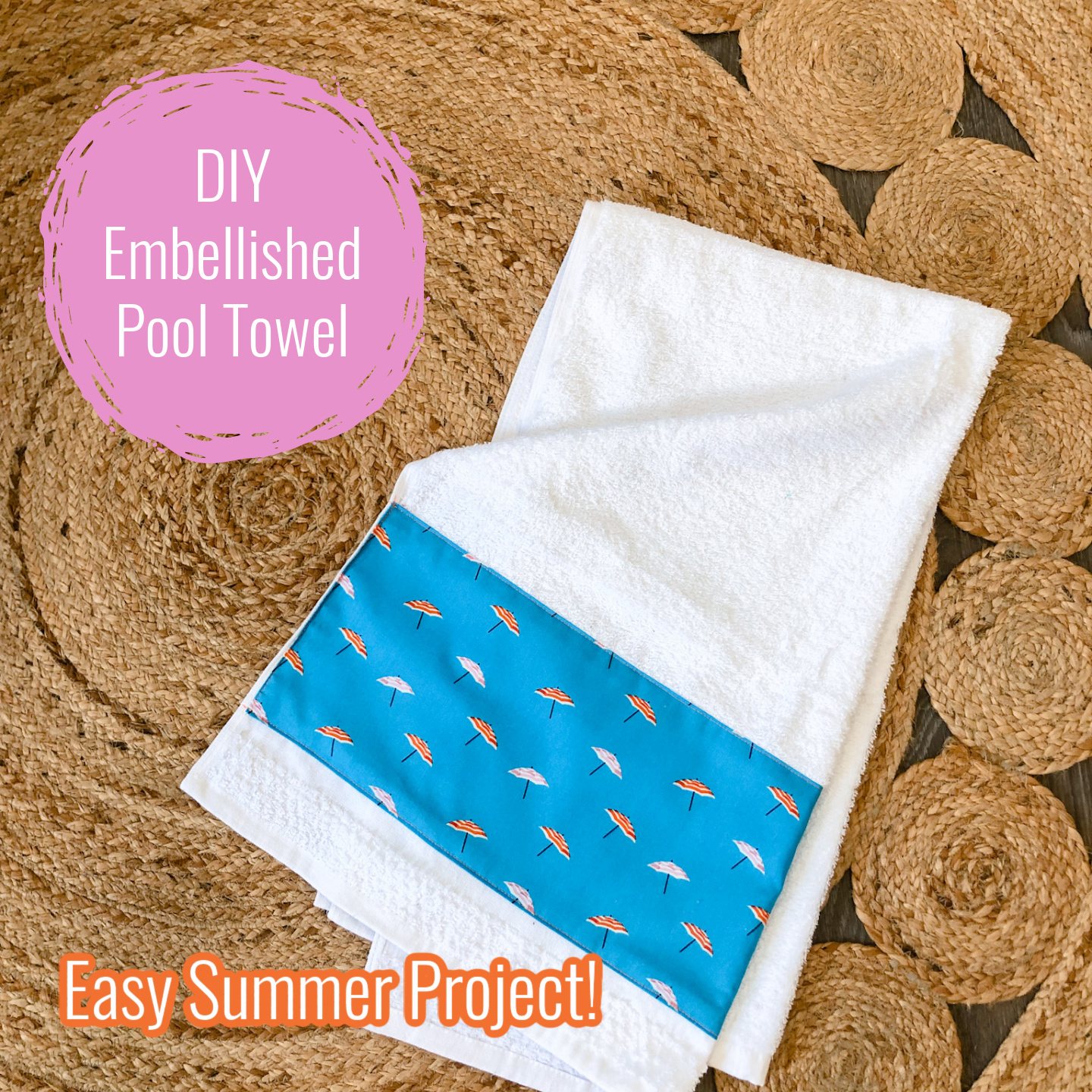 Head to the water in style with a DIY embellished towel. Using a simple bath towel and your favorite cotton fabric, you can create a fun and easy summer project great for all ages! Continue reading to see how to make your own.
SUPPLIES:
Bath towel - any size or color
Quilting cotton fabric - 1/4 yard
Sewing machine, iron, rotary cutter and mat, thread, scissors, pins
INSTRUCTIONS:
First, measure the width of your towel and cut the length of your fabric 2" more than the width. You may leave the width of your fabric as is (like we did) or trim it to your liking.
Next, fold over the edges a half inch and press with iron. Then, fold over another half inch and press with iron. Repeat for all 4 sides.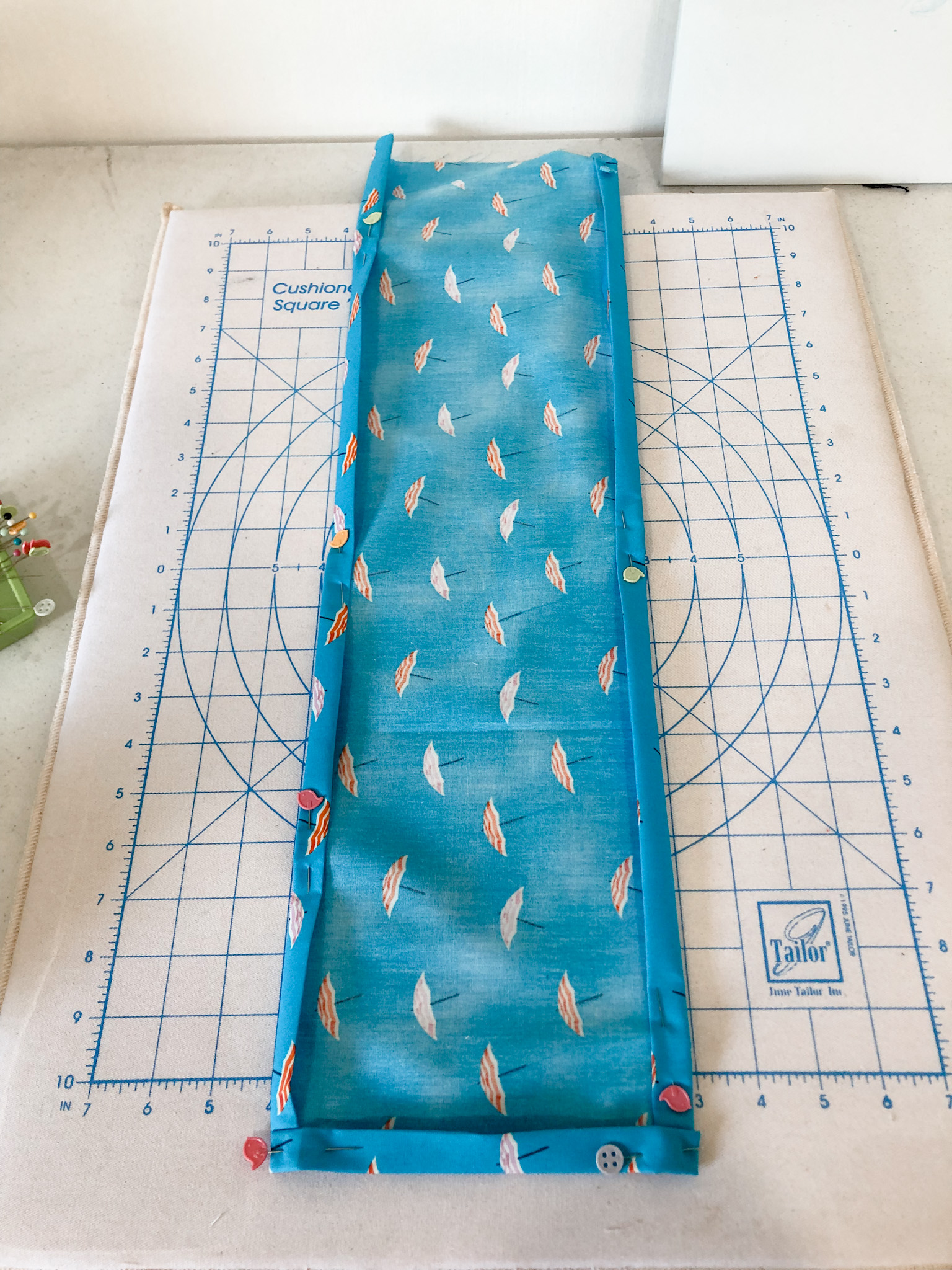 Using pins, pin fabric piece in place on towel. We placed our fabric 2 1/2" from the bottom of the towel.
Next, sew along all edges to secure fabric to the towel. Stitch a straight line as close to the edge as you can.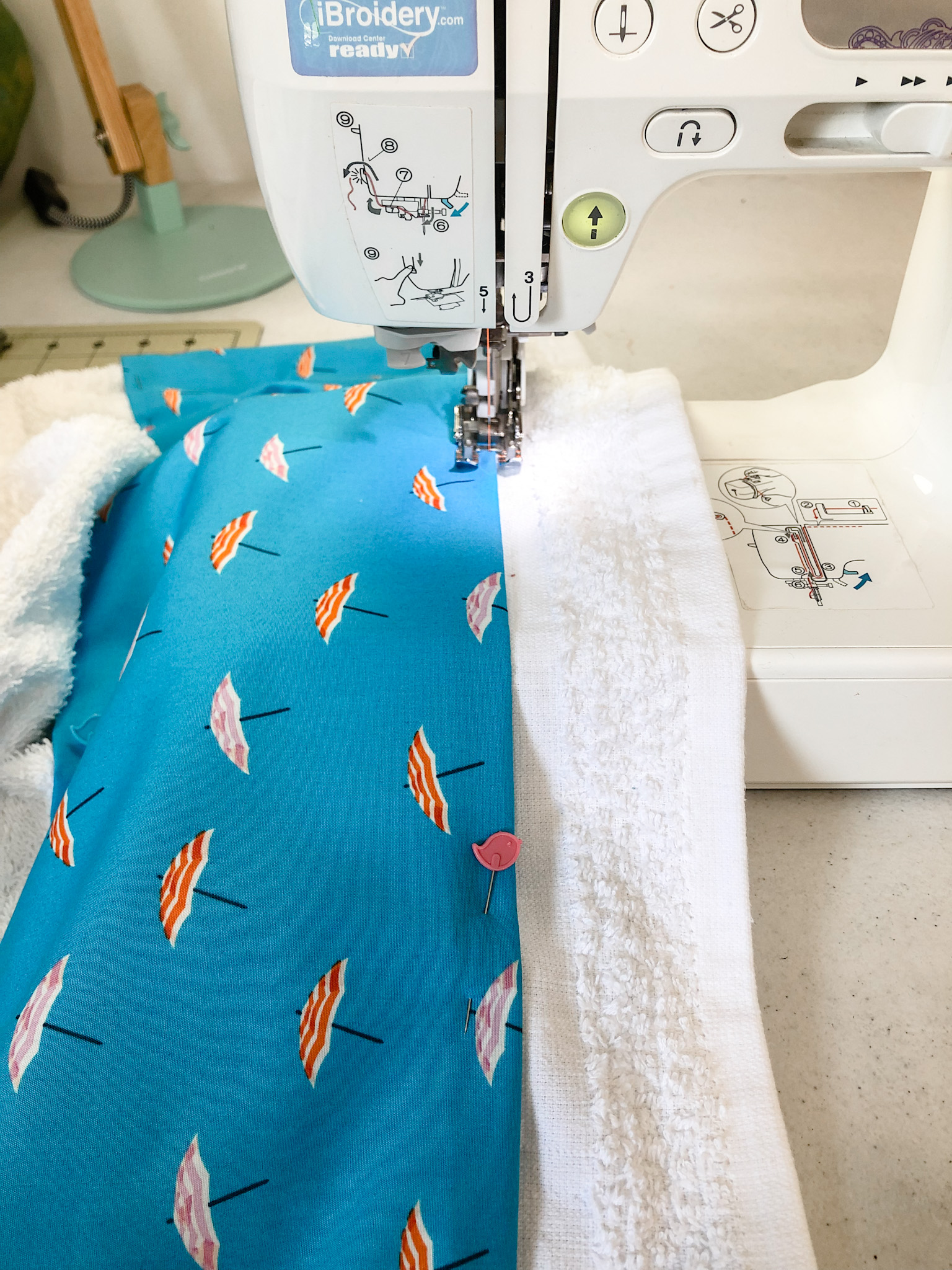 Give your towel a quick press and you're done! Now you are ready for the pool, beach or lake!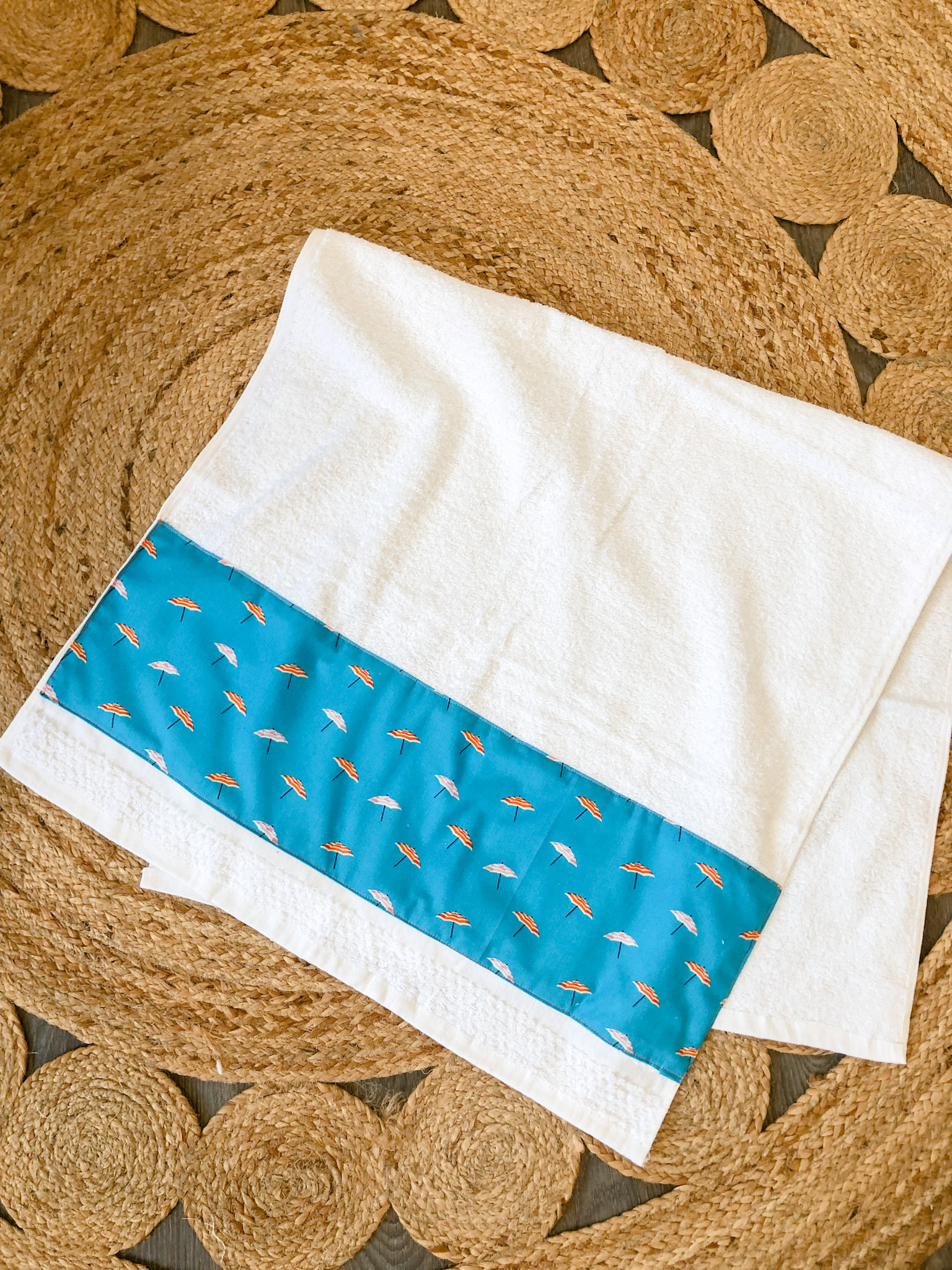 Happy Sewing!
~ Michelle ~
Recent Posts
Handmade aprons are my jam! I love making an apron for any occasion. It's a great project for m …

Hello Fabric-Fairies!For its softness, durability, and anti-bacterial properties, linen is loved by …

Hello Fabric Lovers! As you already know, this blog is all about creating interesting sewi …