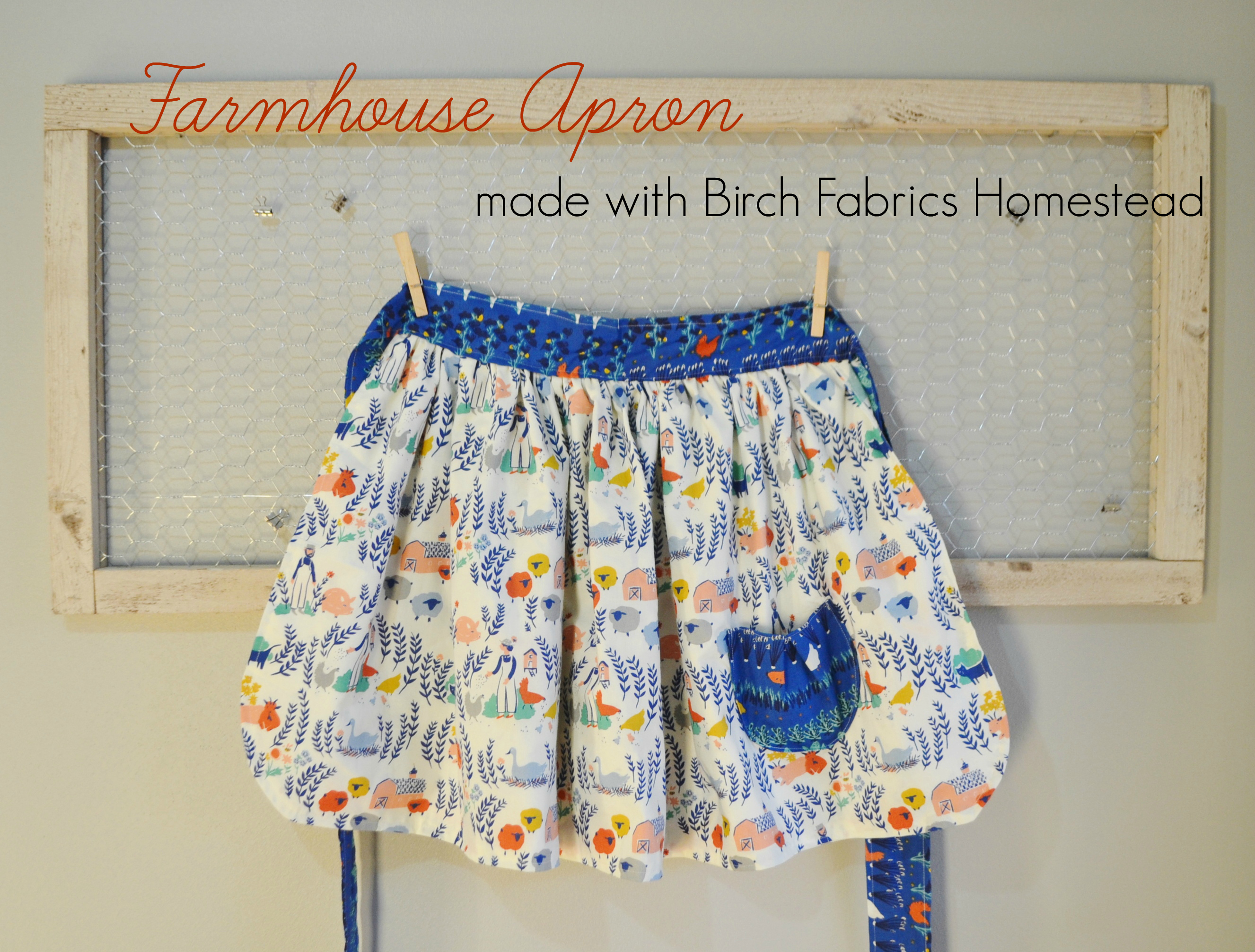 It's no secret that I love anything that has a farmhouse style to it. I'm a little (ok, a lot) obsessed with chicken wire, baskets, galvanized decor, farm animals - cows, chickens, pigs, and anything in the barn red, mason jar blue and antique white color families. I love to decorate my house in something that brings back memories from my childhood. My grandfather raised cows, and last year, we built a house next to my family's land. Now, we have two cows in his same pasture! We have 3 animals right now (2 cows and a dog), but eventually we will get more!
Now on to the apron...
When Birch Fabrics released the Homestead collection a few months ago, I knew I had to get it! I made this apron a couple nights ago. It was so easy, and I made it in one night. All the prints can be purchased in my store here.
You will need 1/2 yard of each print - I used Homestead Main as the front skirt piece, Roost as the back piece, and Harvest for the pocket and sash. It's even reversible!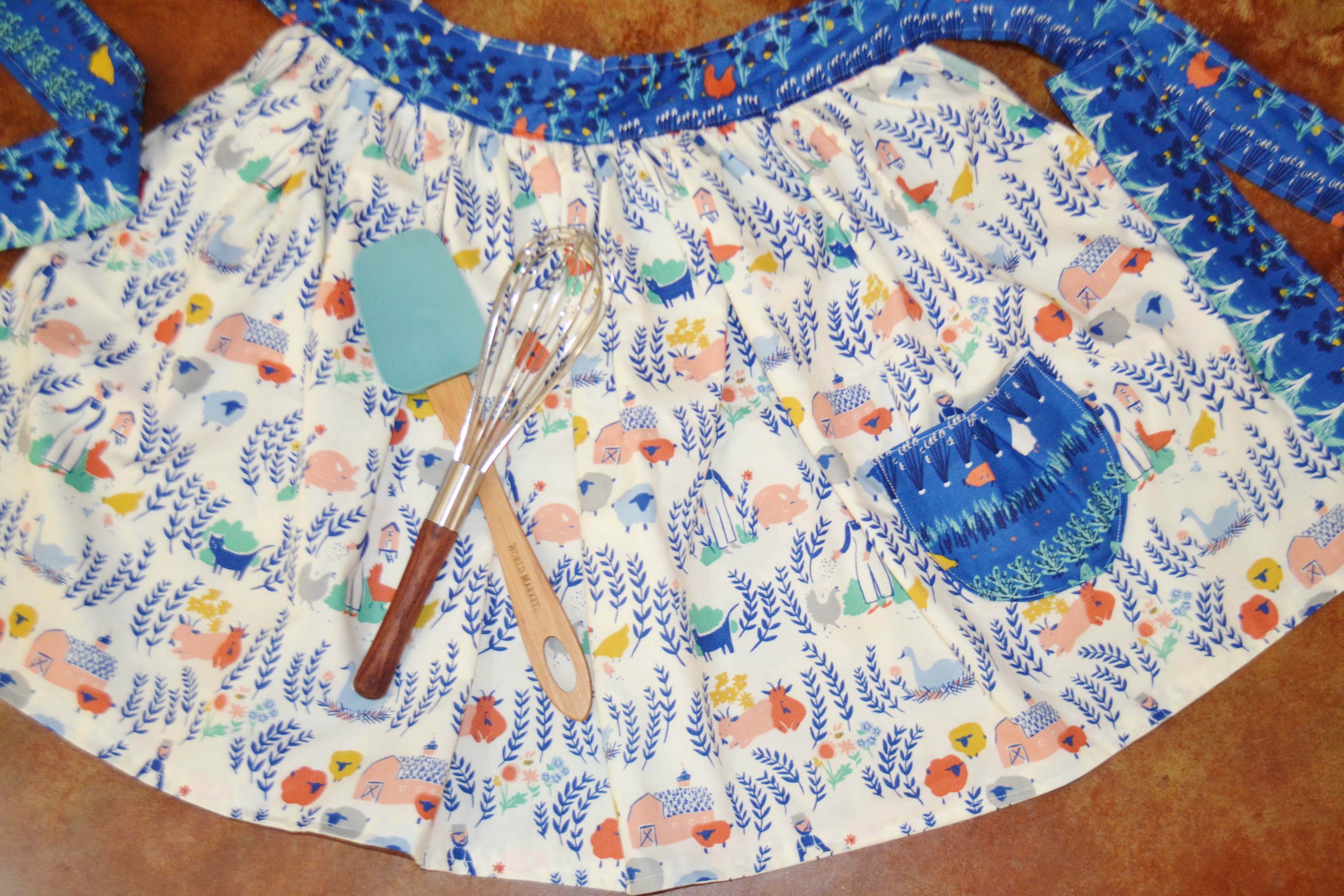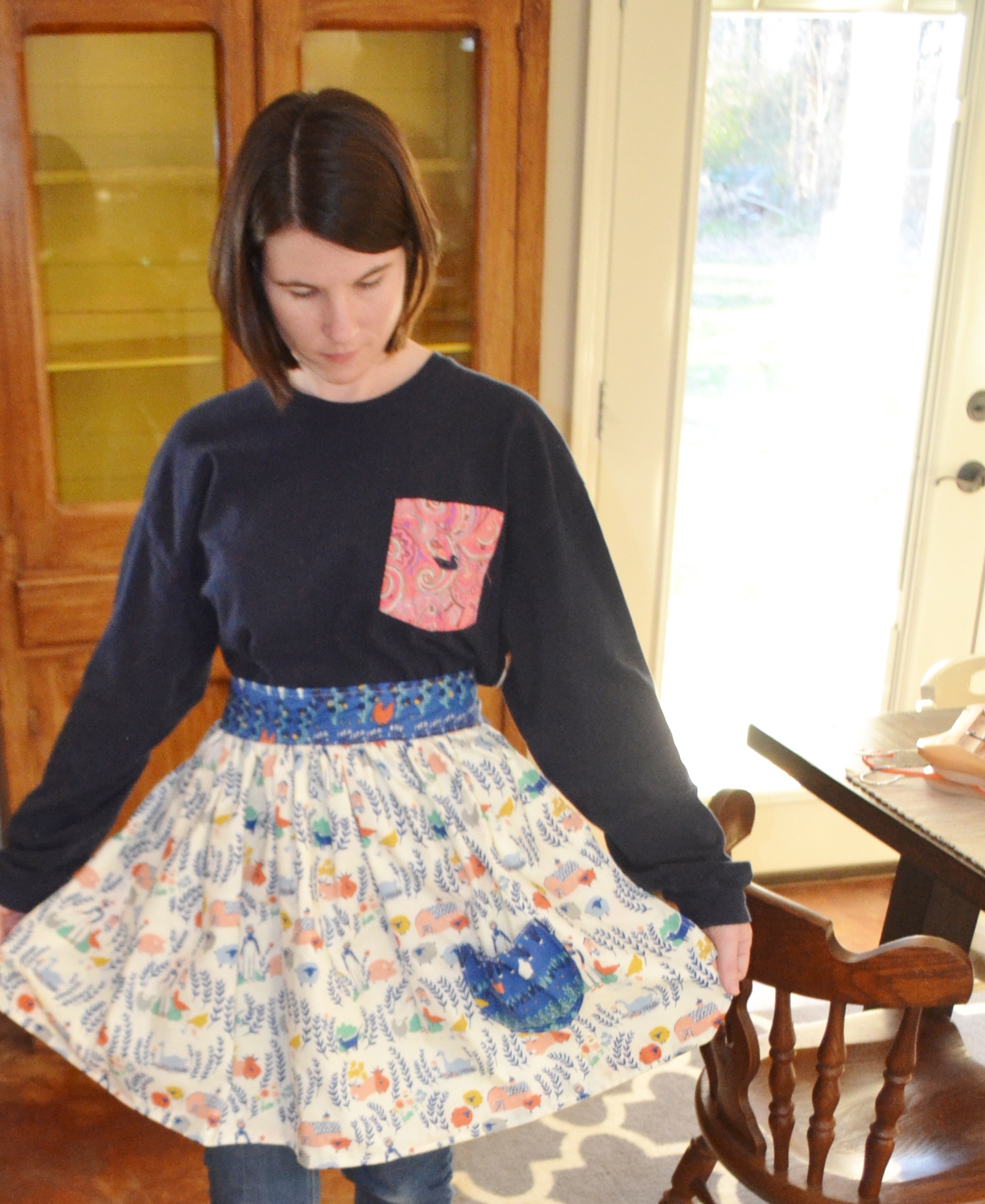 I used this tutorial to make it, so follow the link to make your own! Enjoy!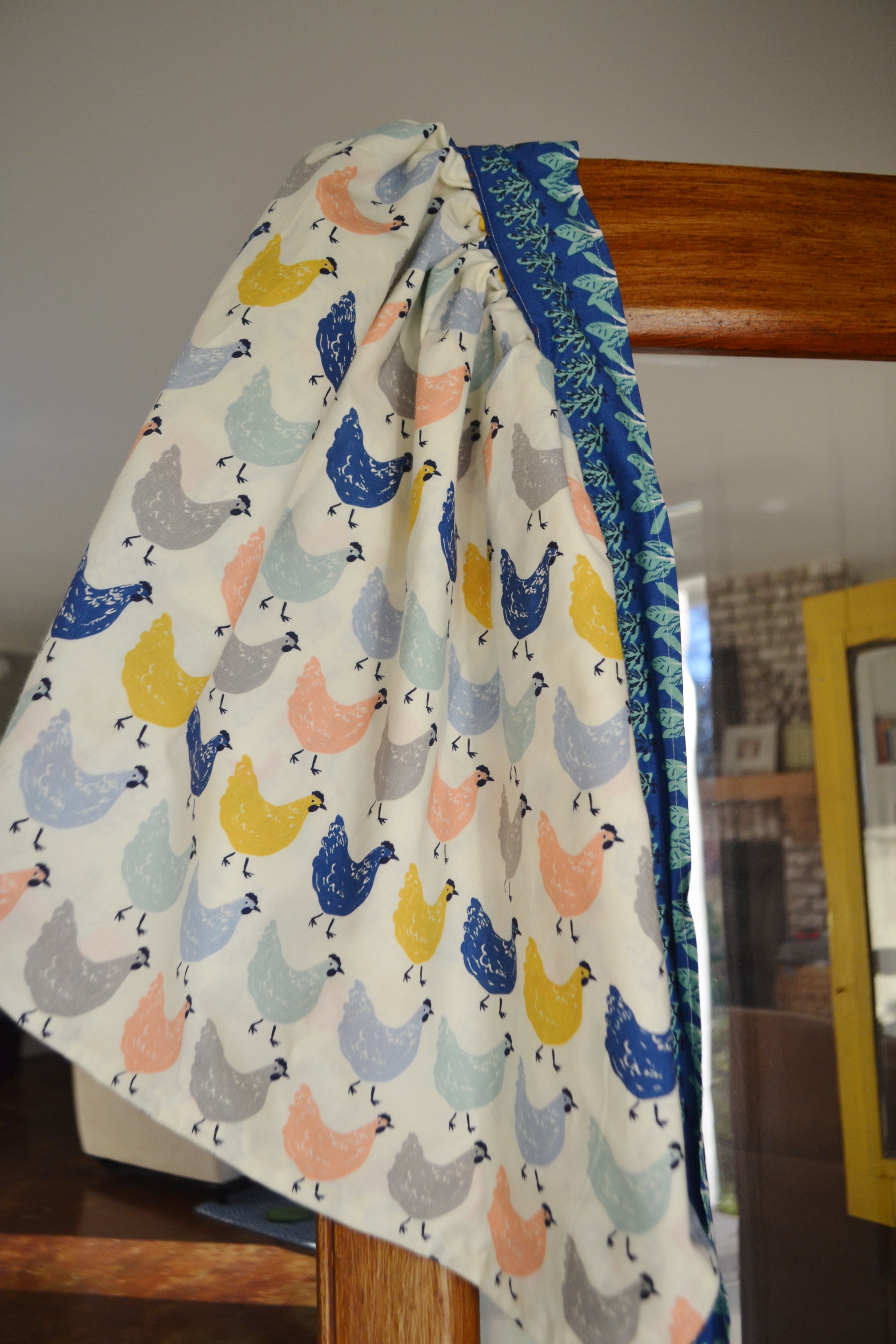 Recent Posts
Handmade aprons are my jam! I love making an apron for any occasion. It's a great project for m …

Hello Fabric-Fairies!For its softness, durability, and anti-bacterial properties, linen is loved by …

Hello Fabric Lovers! As you already know, this blog is all about creating interesting sewi …