I scream, You scream, We all scream for ice cream....and SPRINKLES! Ice cream cones and sprinkles are all the rave right now - no debate about it.
At Broadway Fabrics, we feature a wide array of beautiful, durable, and high-quality cotton quilting fabric. Additionally, we have one of the fastest processing times in the industry. We ship your order within 1-2 business days because we want you to get started on your projects ASAP! This makes us growing into one of the best quilting fabric stores online. Whether you are looking for fun quilting patterns, cute quilting fabric, or something in between, we are the perfect fabric shop for you!
Ice Cream Sprinkles fabric is one of our top-selling products. We can't keep it on our shelves! The standout feature of this cotton quilting fabric is its lovely color schemes alongside colorful sprinkles. And what else is better than sprinkles??
Why choose Ice Cream Sprinkles fabric?
Working with the best quilting fabric is a guarantee of the best results. While beauty is the catch, quality makes it easy to quilt any modern fabric into admirable and long-lasting quilts and much more.
You need cute fabric patterns? Look no further than the Boardwalk Delight collection from Art Gallery for all your cotton quilting fabric needs.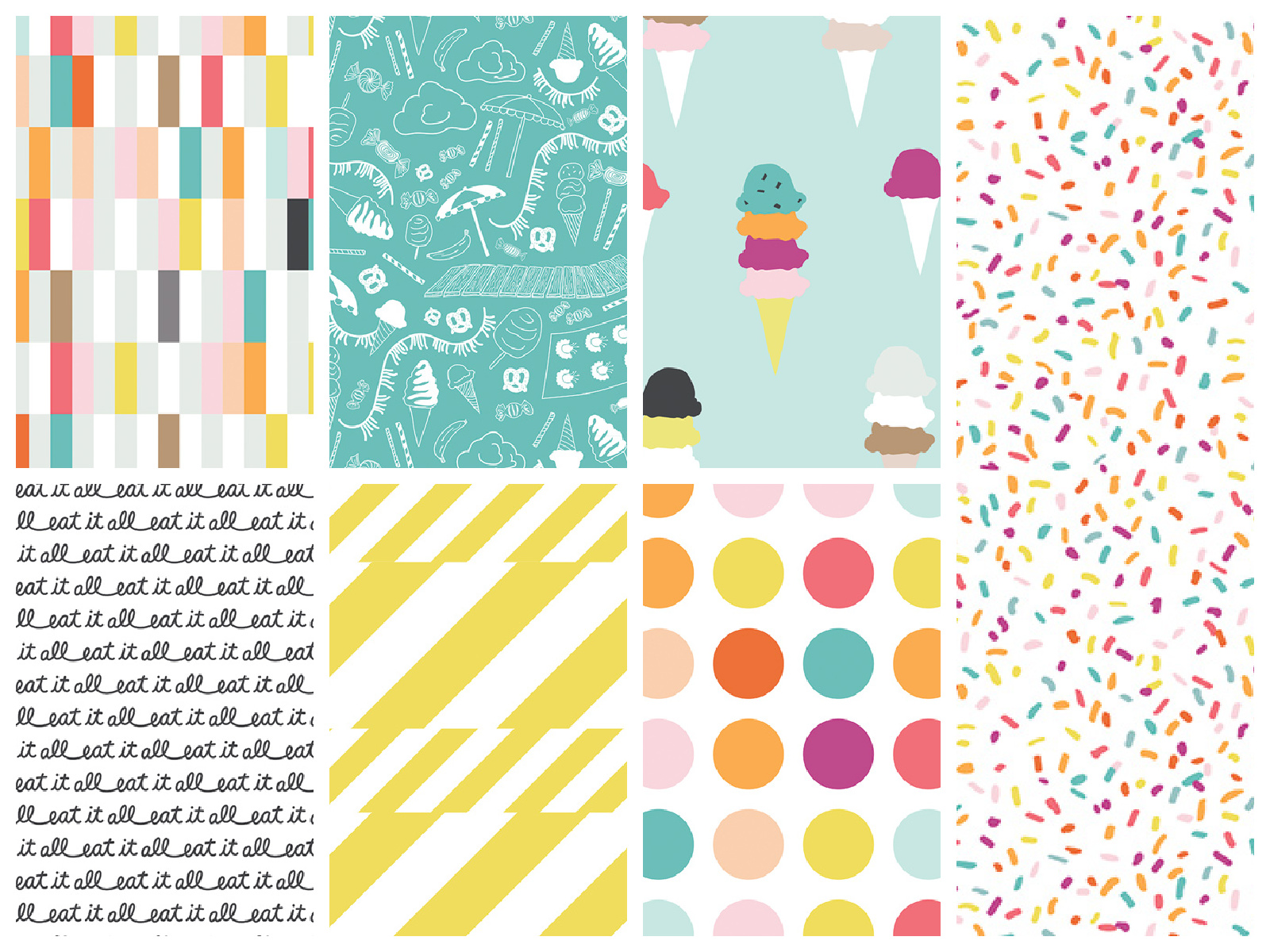 An Alluring Look
Dana Willard did a great job – the creativity put into decorating Ice Cream Sprinkles fabric is at a different level - the gorgeous fabric design will remind you of your favorite ice cream flavor!
The entire Boardwalk Delight quilting fabric collection has vibrant colors. Magenta, pink, orange, teal, yellow, light blue, and white are some pulsating colors to choose from. These colors stand out from the background with energy, making the fabric visually impressive.
The prints in the Boardwalk Delight collection features uncountable colorful geometrical shapes, candy dots, and creamy cones in vivid colors. This guarantees you pretty quilts, dog bandanas, kids clothing and accessories, birthday outfits, and more.
Additionally, if you have a birthday party, the Ice Cream Sprinkles fabric can be an ideal fabric to make party decorations such as tablecloths, table runners, fabric banners, and of course a birthday dress or romper. And don't forget a matching bow!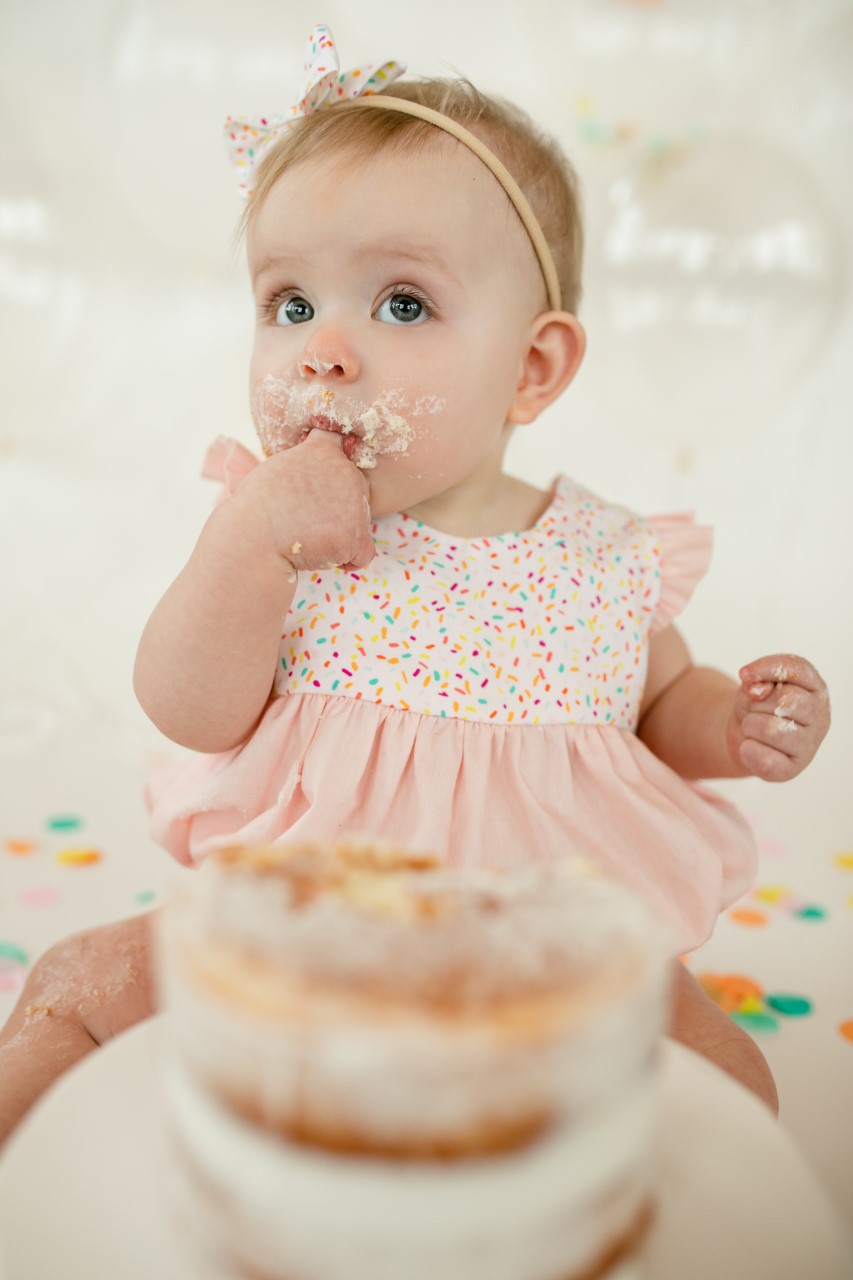 Quality Material
Ice Cream Sprinkles fabric is printed on 100% premium cotton manufactured by Art Gallery Fabrics. While cotton is undeniably one of the best fabrics for its strength, flexibility, and safe material for children, Art Gallery's quilting cotton stands out from the rest. Their fabric is super soft and great to sew with. When you buy any Art Gallery fabric, the guarantee is you get quilting fabric of superior quality. We promise you will love it!
Decent Pricing
Priced at $ 11.50 per yard, many projects can be made with just one yard piece of fabric. Our Sprinkles fabric is 44-45 inches wide and is also a non-directional print. So many cute things can be made with this print!
Versatile Fabric
It's true; cotton is a top-rated fabric for its softness, high purity levels, breathability, and it's very affordable. Since the Ice Cream Sprinkles fabric is designed from pure cotton, it packs all-cotton features.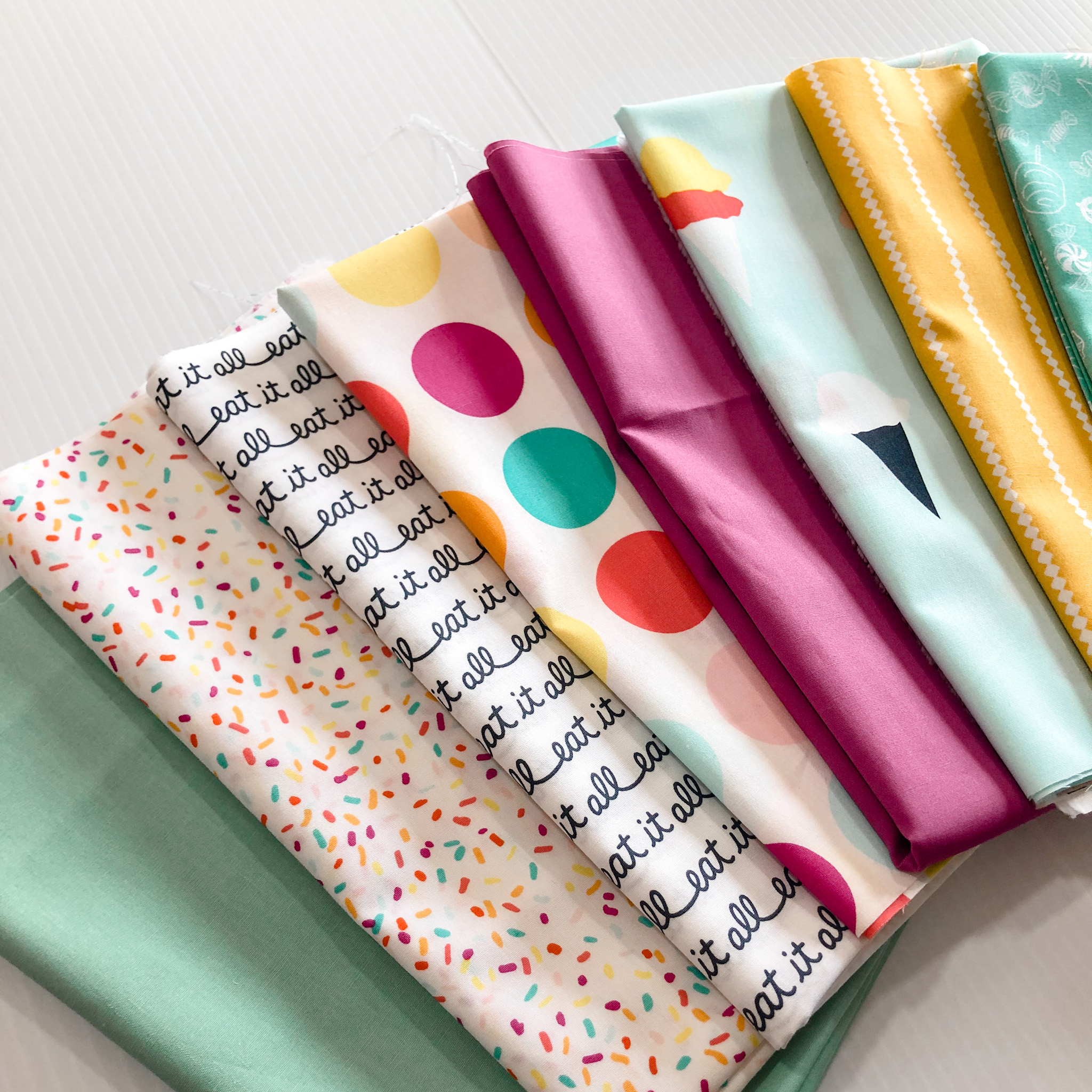 So, What's the Verdict?
We know you will love Sprinkles and the other fabrics in the Boardwalk Delight collection just as much as we do! You can purchase it alone in yardage or in a bundle set in 3 sizes: fat quarters, 1/4 yards or 1/2 yards.
When you shop Broadway Fabrics, you shop small business. What that means to us is you are supporting a husband-wife team who love to work and provide high quality fabric to our customers as quick as we can, so that in your busy life you can still have time to make all the pretty things!
Recent Posts
Handmade aprons are my jam! I love making an apron for any occasion. It's a great project for m …

Hello Fabric-Fairies!For its softness, durability, and anti-bacterial properties, linen is loved by …

Hello Fabric Lovers! As you already know, this blog is all about creating interesting sewi …